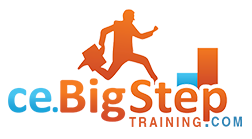 Continuing
Education
For Oregon Contractors

Just 4 Easy Steps to Get Your CCB Continuing Education Credits
1. Create your FREE account
Don't pay anything until you've successfully completed your online video course and are satisfied with the results!
Create Account
2. Watch the FREE Online Video Courses
Take the course at your own pace! Watch the courses you want, when you want!
View Training Videos
3. Pay your certification fee to certify your course credit hours.
We charge a small fee per credit hour to certify your training. If you don't need the certifications, the videos are still free to watch!
4. Submit your new certifications to the Oregon CCB.
Once you've been certified, you can print or download your certificates of completion and submit to the Oregon CCB.
Ready to go? Create your FREE account below.
Create a Free Account to Get Started